Save Energy and Money
You can save energy and money by choosing new energy-efficient appliances. Click here for more...

Check Out Our Services:

If you are handy, you can fix many home electrical problems yourself. These tips can help with some common problems.
Here's Some Free Help:
Testimonials
Service Call -- Prices Were the Best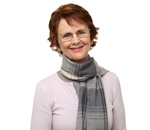 "From my initial call to the end of the job, everyone was friendly, intelligent, & willing to explain stuff. Prices were the best from any electrician I've used in past. MY PRIOR ELECTRICIAN WAS GOING TO CHARGE ME MUCH MORE THAN THIS ONE. Robert & Julio were such fast and intelligent technicians that I ended up adding more work to the originally requested, minimal work! All done in one day!"
-- Stephanie Osbourne


Electrical Panel Upgrade - Thrilled with Quality and Price
"We just wanted to drop you guys a line and let you know how happy we are with the work that you performed. The job was done in a timely and professional manner, and we are absolutely thrilled with the quality and the price. When we had a small problem after the work was done and paid for, you took care of it immediately and without any hassle. We will recommend your company to our friends. Thanks again!"
-- Rusty & Silvia Bouston


House Rewire, Rental Property - Excellent Work and Patching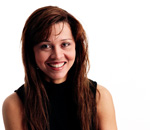 "Thank you all very much for the excellent work everyone did on my duplex in Pasadena. A special thanks to David, Hugo, Jose, Isidro. (Hector was outstanding, too, with his patching work!)"
Thanks again,
Kathy Spector
City Inspector, "This is good, this is good, this is good."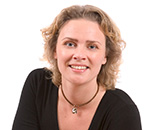 "This is to say thank you for the fine hard-working crew you sent to my home (Isidro, Ernesto, Raul and Julio).
"They covered all of my things and the floor, and also swept and vacuumed super thoroughly at the end. They worked quietly and quickly for 5 days. (I do not think it was easy, but they know their job!)
"Isidro is a good crew leader, well focused, and in command. The men worked well under his direction.
"The city inspector came while I was working in the garage and I heard him say "This is good, this is good, this is good." He stayed less than 10 minutes.
"Thank you to you, Hugo and David - the communication was good and it's obvious that you truly enjoy your jobs."
Thank you.
Sincerely,
Jan Tallon
P.S. Please let the crew know how pleased I am!
Electrical Safety Issues Solved - Stuck to Price Estimate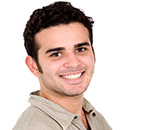 "Solved many existing electrical safety issues (overfusing at panel, insufficient wiring, replaced circuits, etc.) I sent an email list to the company and got a quick, very detailed response from the manager, with an estimate they ended up sticking to. I also talked on the phone with the owner, who answered more questions. They were able to schedule me soon, and called before to confirm. They sent a point person (Ramiro) and two other workers.
"The work took two days (they'd expected possibly one, but they uncovered additional safety issues), and they worked efficiently and cleaned up as they went. They were competent, responsive, respectful of my house, good communicators, and patient with questions. I'm a very new homeowner, so I don't have much to compare them to price-wise, but the internet research I did indicated that they're competitive."
-- Juan Ramirez


Electrical Troubleshooting, Rental Property -- Cleaned Up Meticulously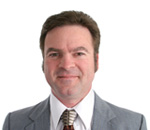 "Your company is great, actually better than great... how about superb! I started with you several years ago when I installed track lighting in my bedroom. The guys that came out were so professional. They vacuumed afterwards and cleaned up so meticulously, which is such a rare event for servicemen. Most of the time you have to clean up after they do the work, but not with your guys!!!
"They also went out of their way to check all ways possible to do the best work and save me the most money as well, which is also very rare in the service industry.
"I have a rental property, and I have had you do work at that house as well. The tenant loves dealing with you guys and says that you are helpful and very nice.
"I am pleased as punch and extremely thrilled with the service and work that you perform - you go beyond the call of duty. Today it's hard to find someone you can trust and to know that the best possible work will be done is something we usually only wish for, but with your company, it's a given!!!"
Thank you,
Cory Bardon
Happy customer for life!!!
Installation of Lights and Dimmers - Incredibly Prompt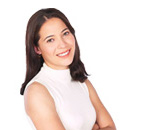 "I just wanted to let you know what a good experience I had with your company. Alex and his partner just left, and they were incredibly prompt, did exactly what I wanted, were very helpful, and they left my house immaculately clean. I gave you a very positive write up on Angie's List (where I found out about you) and will definitely call again in the future. How wonderful to have found an electrical company who is responsive and professional!"
Thank you,
Rita Silvano
Electrical Panel and Kiln Installation - Fantastic Job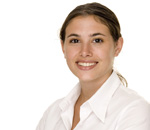 "Isidro and his team did a fantastic job on my electric panel and kiln installation. For the first time ever, a contractor actually cleaned up after themselves. It's apparent that you have spent some time grooming your employees to conduct themselves in a professional manner."
Thanks,
Shannon Staeger

House Rewire - Competent, Professional, and Efficient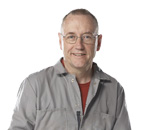 "Re: Isidro, office staff
"I am writing today to tell you of the excellent service I received on the above mentioned job. I cannot tell you enough how happy I am with the overall work. You have a very stellar employee in Isidro (the absolute best) who was in charge of my job. He, along with the other very competent and professional technicians, completed the work in a very efficient and clean manner.
"They were always on time and very courteous, which I appreciated very much. I want to thank everyone from the top (Hugo) to the pleasant, professional and competent office staff (Wendy) to Isidro, Omar and the rest of the crew very much for a job well done.
"I will definitely refer your company to family and friends!"
Thanks again,
Tim Spangles
Property Management - Professionalism and Speedy Service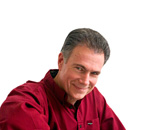 "We really appreciate your professionalism and speedy service."
K. Bacchan
Angot Property Management
H Electric
530 South Lake Avenue, Pasadena, CA 91101
(800) 971-7009
www.electricianpasadena.org

Licenses: #C10 685970 & #C10 406002